Proper management of your tools saves you time and money.With the help of our online tool, we know exactly where your tool is located. Through smart and efficient monitoring, we can streamline your processes even further. That helps your employees in their daily work. Maintenance and inspections are also easy to schedule on time.
Own warehouses (warehousing)
You can store your tools in our warehouses. We will deliver them on-site for you. We can also inspect and certify them in our own warehouses. Careful planning ensures that your belongings are always in the right place. This way, you can save time and costs for your own warehouse.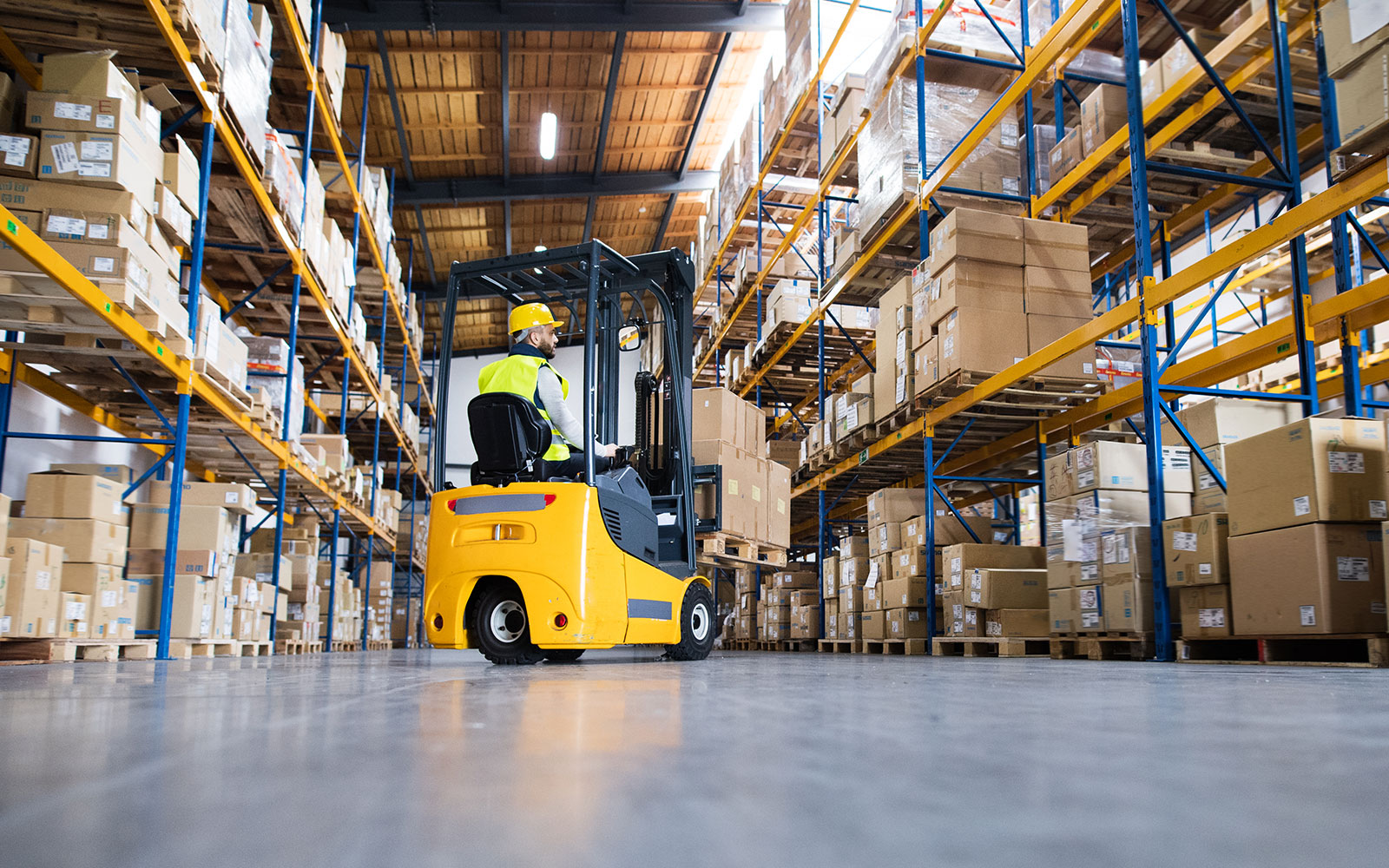 Online registration tool via ToolSquid
We manage your tools with our own online registration system ToolSquid. This ingenious solution automates and integrates all device and tool movements. From warehouse to worker. From project to project. And back to the warehouse. So you will always know where your tools are. All inspections and certifications are also incorporated into this solution.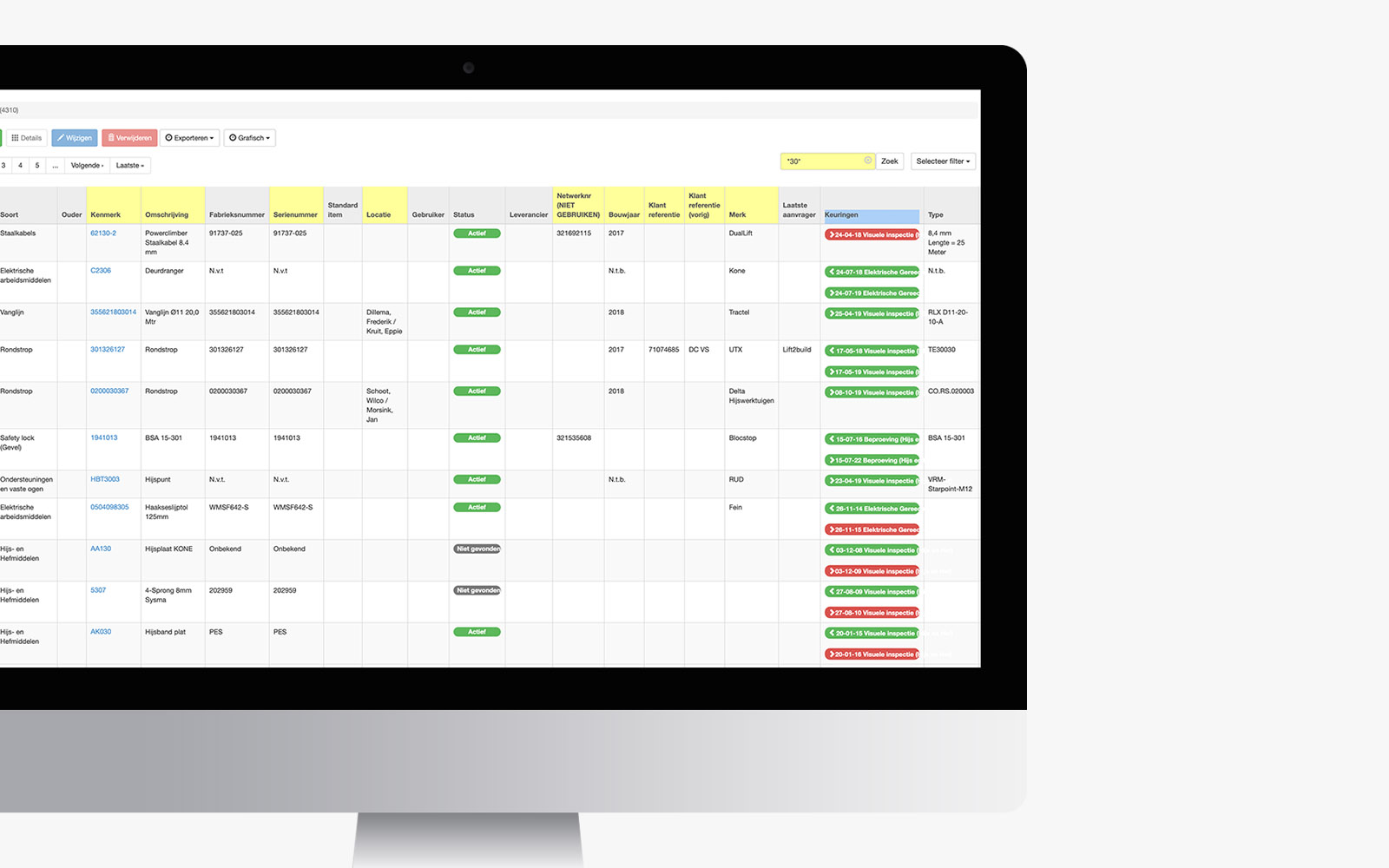 Notification of replacement and repair
With ToolSquid's careful registration, you can easily see which tools are due for replacement. You can always check the repair history. You also gain insight into your certification history at any time. You will receive a timely notification for an inspection.  Thanks to which you will always be on time.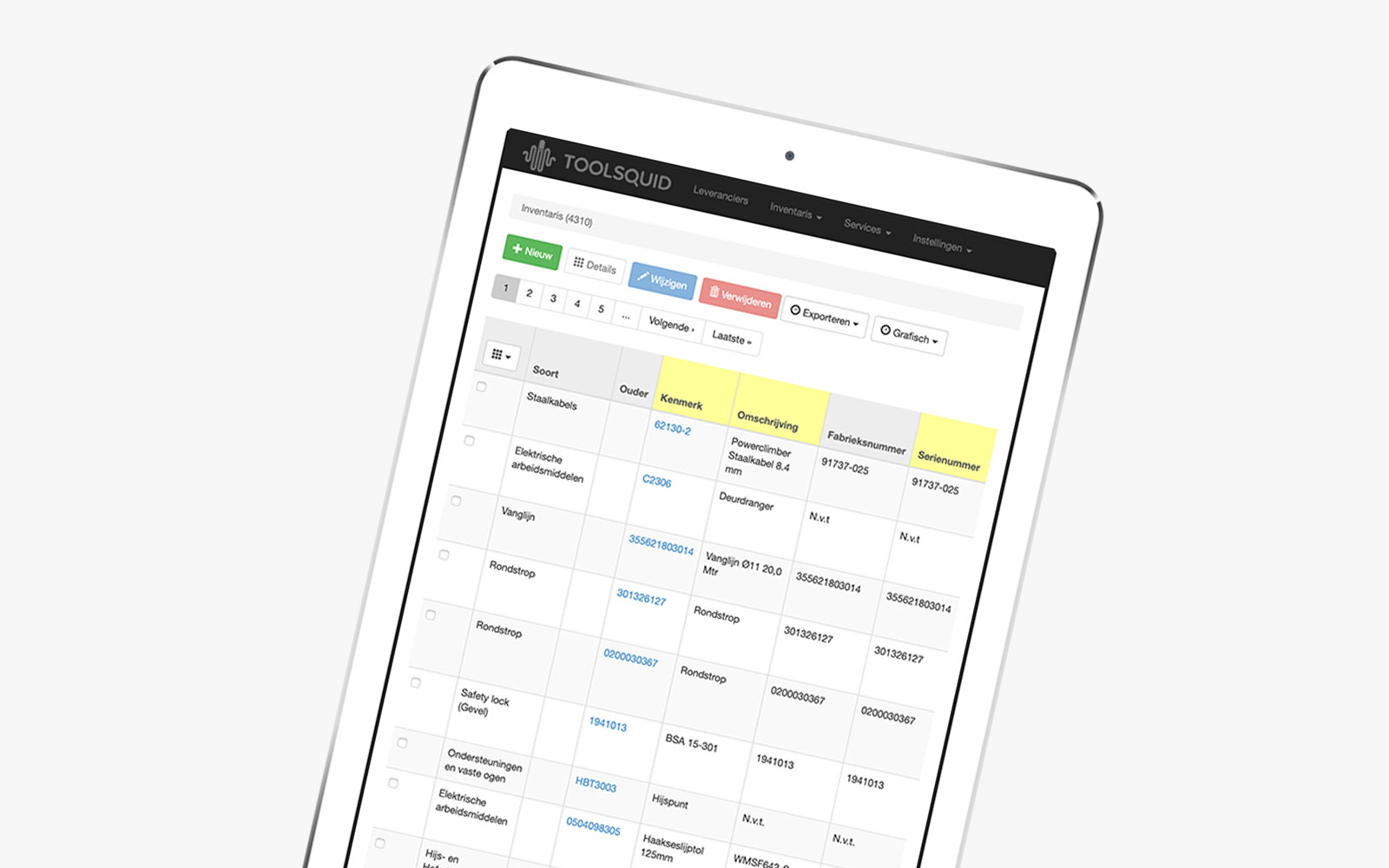 Manuals and certifications on hand
To ensure that work is carried out safely, manuals and instruction videos must be easily available. Moreover, ISO certification requires that inspection reports and certificates are available online. We apply a QR code to your tools. Employees can scan this code with their mobile phone or tablet. They will then have direct online access to documents via ToolSquid.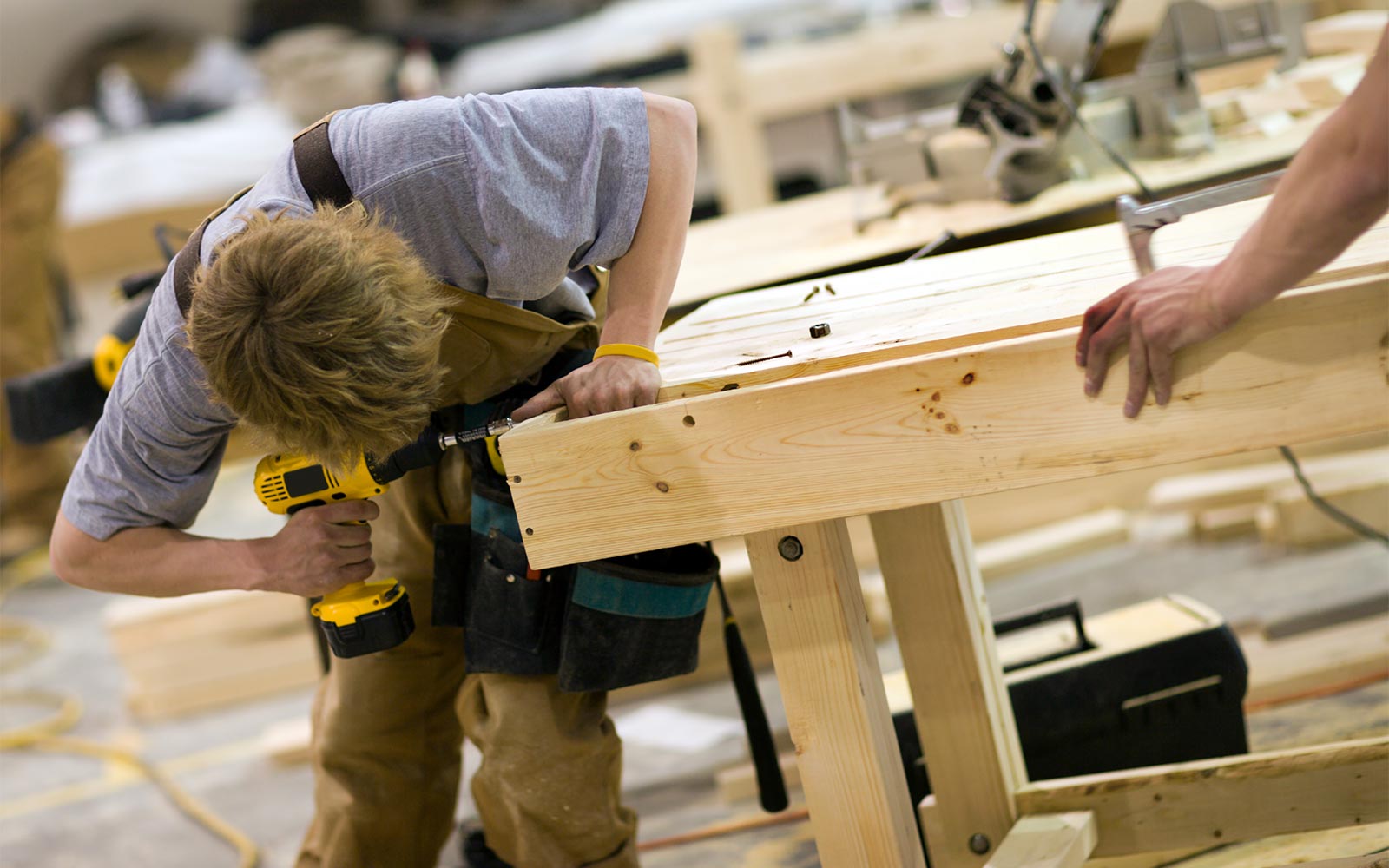 Why tool management at De Groot Groep?
De Groot Groep gives you insight into and a clear overview of your tool management. Whether it concerns the test reports, instruction videos, or the location. You can always see everything online at a time that suits you.
Everything under control
With ToolSquid, you have all your tool management under control. You will have all specifications within easy reach and your employees have easy access to the user manuals, test reports. and instruction videos.
You will have fewer expenses due to theft and loss
Nothing is more annoying than missing tools or equipment just when you need them. Thanks to ToolSquid, you will know where they are. And then you can hold the user accountable.
Freed from paperwork
Automating your tool management frees you from forms and time-consuming paperwork. You can also access your data anytime, anywhere.
Maintenance becomes a piece of cake
You can easily keep track of all repair costs. Since you will always have insight into maintenance history, you will be able to tell when tools need maintenance or certification.
Streamlined purchasing
ToolSquid notifies you in time when you need to replace materials or tools. This way, you can guarantee the quality of the stock and optimise your purchases.